Nikon took their time updating the popular D200 (almost 2 years), but they obviously spent that time cramming as much new tech into the D300 as they could. Here are a few of the comparison highlights (D300 upgrades):

* 12.3 megapixel DX format CMOS sensor
* Self-cleaning sensor unit (low-pass filter vibration)
* ISO 200 - 3200 (6400 with boost)
* 14-bit A/D conversion
* Nikon EXPEED image processor (Capture NX pro-cessing and NR algorithms, lower power)
* Super fast operation (power-up 13 ms, shutter lag 45 ms)
* Shutter life 150,000 exposures
* New Multi-CAM3500DX Auto Focus sensor (51- point, 15 cross-type, more vertical coverage)
* Auto-focus tracking by color (using information from 1005-pixel AE sensor)
* Auto-focus calibration (fine-tuning) now available (fixed body or up to 20 separate lens settings)
* Scene Recognition System (uses AE sensor, AF sensor)
* Picture Control image parameter presets (replace Color Modes I, II and III)
* Custom image parameters now support brightness as well as contrast
* Six frames per second continuous shooting (eight frames per second with battery pack)
* Compact Flash UDMA support
* 3.0" 922,000 pixel LCD monitor
* Live View with either phase detect (mirror up/down) or contrast detect Auto Focus
* HDMI HD video output
* 'Active D-Lighting' (adjusts metering as well as apply- ing D-Lighting curve)
* Detailed 'Control Panel' type display on LCD monitor, changes color in darkness
* New MB-D10 vertical grip fully integrates into body, multi battery type compatible
* Buttons sealed against moisture

Click here for more information about the Nikon D300



In our last newsletter, we introduced Clinical Photography - an interactive CD training course from Dr. Chris Orr and Smile-On, LTD. We've just updated our web page for this course with four short segments from the CD.

The segments run approximately two minutes long and are taken directly from the CD. They cover the four sections of the CD:

1. Why Photograph Teeth?
2. What is Photography?
3. Clinical Application
4. Image Management

You can take a look at the segments at: www.photomed.net/cp.htm
You can also save $50 on Clinical Photography when you order it with any of our complete clinical camera systems.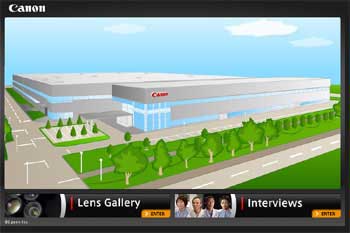 For anyone interested in photographic technology, Canon has a section on their Camera Museum website called the Canon Virtual Lens Plant. Through a series of video clips, you will see the entire process: how raw material is turned into glass and how the lens elements are ground and polished. Finally, you will watch as a Canon EF 500mm f/4L IS USM Super Telephoto lens is assembled. (Note: the video clips need a couple of minutes to buffer - click the pause button and wait a few minutes for uninterupted viewing).

The rest of the Canon Camera Museum website is also quite interesting to anyone who enjoys photography and camera equipment.


PhotoMed International
14141 Covello Street #7C
Van Nuys, CA 91405



800-998-7765
818-908-5369
FAX 818-908-5370

www.photomed.net
info@photomed.net




Take advantage of these holiday specials. Most are limited quantity specials - first come, first served!

Canon Powershot SD950 IS
Coach Edition Gift Set

$449


12.1 megapixel, sleek titanium body, 2.5" LCD screen and a beautiful Coach leather carrying case. Packaged in a nice presentation box.
Canon SD950 IS

Nikon D300 DX 12.3MP Digital
SLR Camera with 18-200mm
f/3.5-5.6G ED-IF AF-S VR DX Nikkor Zoom Lens $2539 Limited Quantities


Ni

kon's newest matched with one of their hottest lenses (sorry, this lens only available with D300 body)
Nikon D300 - Nikon 18-200VR

Canon 200DG Camera Bag

Only $39




Designed to hold 1 or 2 SLR bodies and 3-4 lenses. Extra side pockets for other accessories

************Lens Specials!!!************
The lenses shown as White Box came to us as part of Canon kits where they box multiple items in one box. These are brand new with U.S. warranties, but they did not come in the usual Canon packaging.
Canon EF-S 17-85mm f4-5.6 IS USM
New, U.S. Warranty, White Box $469
Canon EF 28-135mm f/3.5-5.6 IS USM
New, U.S. Warranty, White Box $429
Canon EF-S 18-55mm f3.5-5.6 "Kit"lens
New, U.S. Warranty, White Box $100
Canon EF 75-300mm f/4-5.6 III
New, U.S. Warranty, Canon Box $139
Get the 18-55 and the 75-300 together for only $199!

Through Dec. 31st, purchase any PhotoMed SLR clinical camera system and receive the following accessories at no extra charge:
- an occlusal mirror, a buccal mirror, a pair of retractors, a Canon CP400 dye-sublimation printer and a print pack. A $213 value!! Mention the newsletter SLR special when you call.



Plan to visit PhotoMed at the
following dental meetings:
January 2008:
Rocky Mtn., Denver, CO
SW Dental, Dallas, TX
Yankee Dental, Boston, MA
February 2008:
CDS, Chicago, IL
Osseointegration, Boston, MA
March 2008:
PDC, Vancouver, BC
Himan, Atlanta, GA